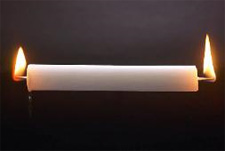 BURNOUT
:
physical or emotional fatigue.
It happens to everyone. Hard workers, lazy trolls, and everyone in between. Inevitably, we all succumb to burnout. That's why I've been known to take an occasional
48-hour power down
. There are many ways to
re-energize your blogging spirit
. Here are my three favorites.
1) STEP AWAY.
Take a full step back from your daily blogging activities. This is more than not logging into Wordpress. You need to shut down ALL blogging-related actions. That means no talking about blogging, no thinking about blogging, no scavenging for blog post ideas, etc.
Detaching is scary. The Web moves so fast that we are programmed to believe that someone new will come along and swipe our readers away from us. With very few exceptions, I guarantee that a few days away will not break your blog and you will not miss the opportunity of a lifetime.
Read More